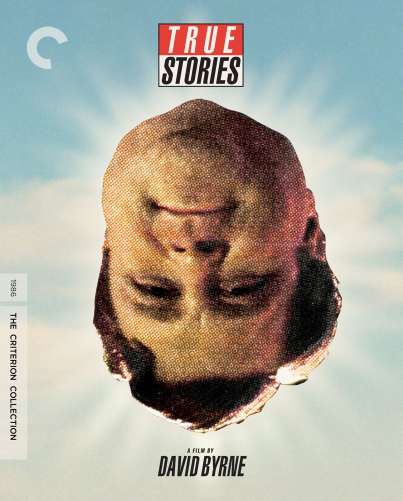 By Paste Movies Staff
Each month, Paste brings you a look at the best new selections from the Criterion Collection. Much beloved by casual fans and cinephiles alike, Criterion has for over three decades presented special editions of important classic and contemporary films. You can explore the complete collection here. In the meantime, because chances are you may be looking for something to give the discerning (raises pinkie) cinephile this month, find all of our Criterion picks here, and check out some of our top titles this November:
True Stories
Year: 1986
Director: David Byrne
Like almost everything David Byrne conjures—most recently, his tour behind solo album American Utopia and his 2012 art piece/book How Music Works—True Stories, the man's only narrative feature, both revels in and calmly nods to the jubilation of eccentricity. His aforementioned tour is as triumphantly, meticulously assembled as Stop Making Sense, and his book, which he explains in its intro is meant to be a series of chapters able to be read in whatever order one chooses, simultaneously lives up to its title with academic rigor, and fantasizes, awestruck and child-like—as only Byrne can pull off—about the magic of sound. So it is with his True Stories, a celebration of a fictional Texas town, upon the eve of its big sesquicentennial, serving as a bigger celebration of the "specialness" of each and every one of us. Only Byrne could hold aloft such a contradiction, claiming that every single person is equally eccentric—that every single person should be celebrated, together, for being so different. He's nothing if not magnanimous.
A stranger (Byrne) dressed in colorful cowboy formal gear coasts into Virgil, Texas aboard his convertible, explaining both the history of Texas and the ecosystem of its small-town denizens, who all, in some form or another, owe their livelihood to Varicorp, Virgil's primary employer and behemoth computer company. Accompanied by esoteric title cards and teensy vignettes, the stranger's welcomed by Virgil folks as he tours around, meeting kind-hearted lothario Louis Fyne (John Goodman, source of inimitable warmth and light in an early role), or marveling at a woman (Swoozie Kurtz) who's so rich he can spend her life in bed, fed the world via TV and magazines, or sitting wide-eyed at dinner with the owner of Varicorp (Spalding Grey) as he communicates with his wife (Annie McEnroe) through their children and describes, as their meal glows beatifically, what metaphysical wonders his company hath wrought. Throughout, Byrne acts extra-terrestrial, super-nice but odd, each line read pushed from his mouth as if he's discovering words for the first time, endlessly curious and heedlessly non-judgmental. He is, in other words, Virgil's Virgil, leading the viewer through an alien world that, turns out, is only alien to the tour guide. The rest of us, we recognize the consumerism and industrialism and romance and religiosity on display—it is, all of it, explicitly American, a sensation Byrne seems to both criticize and embrace as uniquely geared towards essentialism. True Stories contains both the promise and failure of the American way, people seemingly happy only if they're given the wide open space—of Texas at that—to be themselves.
Aesthetically, True Stories mimics Byrne's friendly weirdness and boundless worldliness. Ed Lachman shoots Texan vistas as if they're the last bastion of paradise (seriously, the movie is surprisingly gorgeous), but Byrne is never far from artificiality, be it amidst a mock driving background, with his stranger yanking the wheel back and forth like he's in a crappy sitcom, or submerged in a fashion show in which children dress like adults and adults wear suits patterned after brick walls and large ferns, smiling throughout as if all of this is very, very normal. In that push and pull, Byrne thrives: between the hyper detail of a thousand different characters and the expansive landscapes of a state riddled with social and political turmoil. Between grand gestures about humanity and a diminutive description of where he got his car from. All of it is beautiful, and all of it is a matter of perspective, and each of us have a perspective Byrne finds beautiful. For us struggling optimists, True Stories is ecstasy. —Dom Sinacola