Here are the 10 best songs of 2018, from Carly Rae Jepsen to Childish Gambino
Via Newsday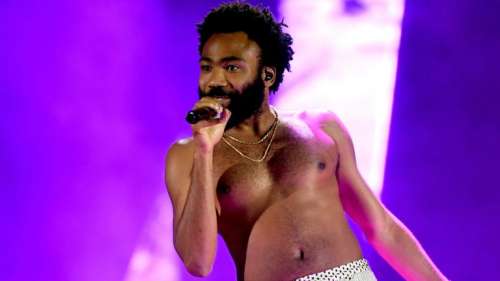 By Glenn Gamboa
This is an era of major statements and bold opinions and, more often than not, 2018's most memorable songs managed both. Here's a look:
10. Carly Rae Jepsen, "Party for One" (Schoolboy/Interscope): As irresistible as "Call Me Maybe," but told from an in-charge, adult perspective.
9. The 1975, "Love It If We Made It" (Dirty Hit/Interscope): Matty Healy and friends use the synth-pop of a simpler time to indict the confusion of the present while still hoping things turn out OK.
8. Superorganism, "Everybody Wants to Be Famous" (Domino): The British collective's infectious take on social media is relatively judgment-free, thought it does question whether fame is really worth it.
7. Troye Sivan & Ariana Grande, "Dance to This" (Capitol): Sweeter than anything on Grande's "Sweetener," but with just enough edge to keep its cool.
6. Courtney Barnett, "Nameless, Faceless" (Marathon/ Mom + Pop): The catchy rocker pairs a healthy takedown of internet trolls with addressing the safety issues connected to gender inequality.
5. Kendrick Lamar & SZA, "All the Stars" (Aftermath): The "Black Panther" anthem was pretty much just like the movie, a crowd-pleaser that sticks to its guns to make a powerful point.
4. Ella Mai, "Boo'd Up" (10 Summers/Interscope): It's no surprise that this ultracool slice of throwback soul just kept rolling up new fans throughout 2018 without anyone tiring of the laid-back vibe. Ba-dum boo'd up, bi-di-dah-dum boo'd up.
3. Brandi Carlile, "The Joke" (Elektra): Carlile raises the stakes of this "It Gets Better" tale to stunning heights, making the consequences of being bullied feel like life and death — all of which makes the triumph that much sweeter. "I have been to the movies, I've seen how it ends," she promises. "The joke is on them."
2. David Byrne, "Everybody Is Coming to My House" (Todomundo/Nonesuch): The world-beat anthem calls to mind Byrne's stint in Talking Heads as he crafts his response to the ongoing immigration debate. His call for inclusion also highlights the benefits: "Everybody's coming to my house and I'm never going to be alone."
1. Childish Gambino, "This Is America" (mcDJ/RCA): Childish Gambino (aka Donald Glover) turns the dichotomy of African-American life into vivid art, bouncing between sweet, harmonic African-influenced rhythms and menacing hip-hop. Gambino makes it clear that both ends are responses to external forces and that balancing the two is difficult. The song is so brilliantly constructed, though, that somehow he managed to get that heavy message to No. 1 on the pop charts.
HONORABLE MENTION: Carrie Underwood, "Love Wins" (Capitol Nashville); Robyn, "Honey" (Konichiwa/Interscope); Tracey Thorn, "Dancefloor" (Merge); Sunflower Bean, "Twentytwo" (Mom + Pop); Cardi B, "Get Up 10" (Atlantic); Eric Church, "Drowning Man" (EMI Nashville); Camila Cabello, "Never Be the Same" (Epic); Leon Bridges, "Bet Ain't Worth the Hand" (Columbia); Nathaniel Rateliff & The Night Sweats, "You Worry Me" (Stax); Neko Case, "Bad Luck" (Anti-); The Carters, "Ape — " (Roc Nation/Parkwood); Winnetka Bowling League, "On the 5" (RCA); Lady Gaga, "I'll Never Love Again" (Interscope); King Princess, "1950" (Zelig); Anderson. Paak feat. Kendrick Lamar, "Tints" (Aftermath)