By Indiecisive
Another year ends, and another set of end-of-year lists begins. 2018 has been completely jam-packed with gigs, and some of the concerts that didn't quite make this list were absolutely top-tier, but after much thought and some difficult decisions (perhaps the most difficult of any list I've done so far), Indiecisive's Top 10 Gigs of 2018 are locked in…
No. 1 – David Byrne – Eventim Apollo – 19th June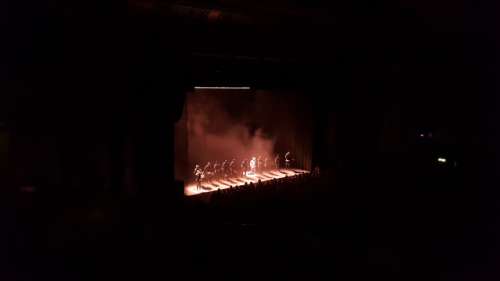 This blogger has been waiting for most of his life to see David Byrne. Frontman of the legendary Talking Heads and musical visionary, Byrne has been pushing the envelope for what's possible in a live performance for decades. Talking Heads' legendary Stop Making Sense tour broke the fourth wall and constructed its own staging as the show went on. David Byrne and St. Vincent's tour saw them reinventing their songs to be performed almost entirely by a brass band. David Byrne's American Utopia tour, however, has blown everything else out of the water with its sheer creativity.
There is no staging. There are no fixed positions for musicians. The whole band dances and plays at the same time in an incredible coming together of choreography and musicianship. Not a single beat was missed and neither was a single step, and the fact they managed to pull off near-studio quality arrangements of even some of the most complex Talking Heads tracks is nothing short of an on-stage miracle. This may be the most creative, exciting tour of all time. I pray he brings it around again.
Thank you for reading Indiecisive's Top 10 Gigs of the Year! If you have any last minute Christmas shopping to do, you can buy any of the music you've read about here (or buy anything at all!) via our affiliate link HERE, and you'll be supporting the blog at the same time. Keep an eye out for our Top Albums and Top Tracks of 2018 very soon!