New Orleans' best concerts of 2018? Start with Drake, David Byrne, The Eagles ...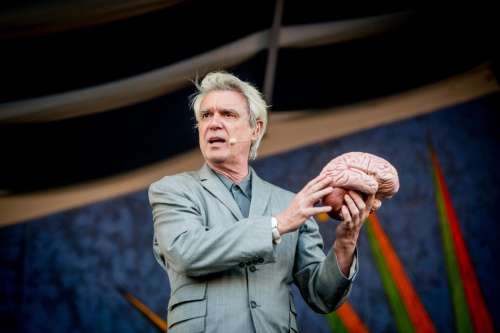 Photo by Emily Kask
By Keith Spera
What makes a concert good, or even great? The answer is inevitably subjective, colored by personal tastes, your mood and even the people sitting or standing around you.
That said, I hesitate to anoint the following shows the absolute "best" concerts in New Orleans this year. But they were the best that I saw.
David Byrne
April 29, New Orleans Jazz & Heritage Festival
Former Talking Heads frontman David Byrne presided over one of the most inventive and unique presentations I've ever seen at Jazz Fest. Barefoot in a trim gray suit, he fixed his thousand-yard stare on the twin hemispheres of a full-scale replica of a human brain, contemplating it, singing to it.
There was an element of performance art to his performance. He and his ensemble, including a drum corps, engaged in a continuous choreography. It wasn't Beyoncé-level choreography, but it made for a constantly changing, unique presentation.
Even more impressive was how they sounded. Byrne's modest voice made use of subtle changes in inflection and tone; he is so precise that any slight shift was high drama. And the musicians built one churning, danceable groove after another as they enlivened Talking Heads chestnuts and more recent Byrne solo material. It was easily the most buzzed-about Jazz Fest show in years, and deserved to be.