Ottawa's best performances of 2018: From Foo Fighters to Hockey Sweaters
Via Ottawa Citizen
By Lynn Saxberg
This newspaper's Lynn Saxberg saw dozens of performances in 2018. Here are 10 of her most memorable moments on an Ottawa stage, listed in no particular order.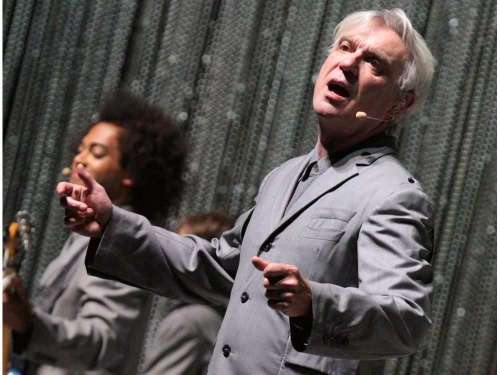 Photo: Fish Griwkowsky / OTTWP
David Byrne
Sept. 13, CityFolk, Lansdowne Park
The silver-haired Talking Heads' visionary delivered an unconventional and brilliantly conceived concert that featured an 11-person line of musicians who could also dance and were unfettered by microphones, amps or even wires. The constant flow of motion cued to the music being performed live was absolutely riveting, part marching band and part modern-dance troupe.