True story: USA Film Festival honors David Byrne for Dallas-shot film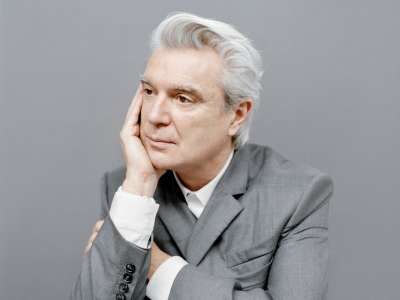 Photo by Jody Rogac
By Alex Bentley
The USA Film Festival will honor David Byrne with a 33rd anniversary screening of True Stories, which was shot in the Dallas area, on March 14 at Angelika Film Center in Dallas.
The festival has announced that the evening will include a screening of the 1986 film — which features a large local cast and crew — followed by an on-stage conversation with Byrne, who directed the film. This will be the second time the festival has featured the film, as they also hosted its premiere in 1986 with Byrne, cast, and crew in attendance.
The screening of the Texas cult classic and audio voyage comes soon after the release of the director-approved DVD and Blu-ray special edition via The Criterion Collection in November 2018.
"We are so pleased to welcome David Byrne back to Dallas for this special screening," says Ann Alexander, managing director for USA Film Festival, in a statement. "Byrne's blithe, free-spirited film — with its artful appreciation of the unconventional and eccentric nature of Texas and Texans — remains a great favorite with audiences of all ages."
Byrne was inspired by tabloid headlines to make his sole foray into feature-film directing an ode to the extraordinariness of ordinary American life and a distillation of what was in his own idiosyncratic mind. In the film, the Talking Heads front man plays a visitor to Virgil, Texas, introducing the audience to the residents of the town during preparations for its Celebration of Specialness.
As shot by cinematographer Ed Lachman, Texas becomes a hyperrealistic late-capitalist landscape of endless vistas, shopping malls, and prefab metal buildings. Byrne uses his songs to stitch together pop iconography, voodoo rituals, and a singular variety show — all in the service of uncovering the rich mysteries that lurk under the surface of everyday experience.
Tickets for the event are $25 for the screening and conversation, or $40-$50 for anyone who would like a copy of the DVD or Blu-ray. Advance tickets are available at Eventbrite.com.