How Do They Do It?
by David Byrne | January 13, 2018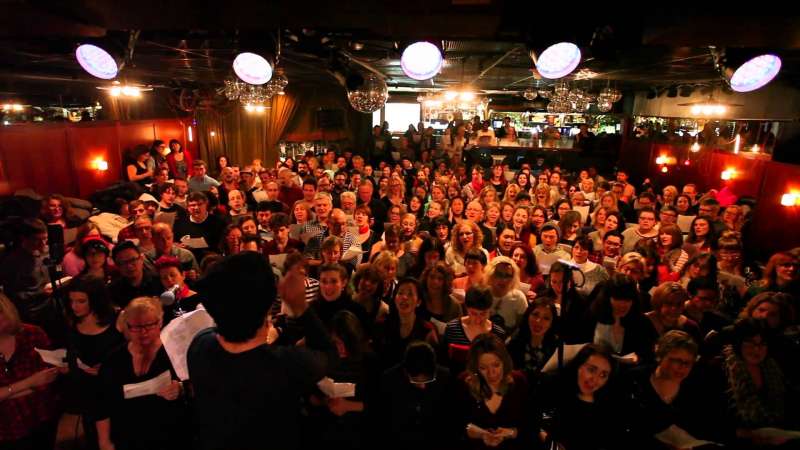 Image © 2018 Choir!Choir!Choir!
I've sat mesmerized watching online videos of the Canadian group Choir! Choir! Choir! They somehow manage to get hundreds of strangers to sing beautifully together—in tune and full-voiced—with rich harmonies and detailed arrangements. With almost no rehearsal—how do they do it??
They manage to achieve lift off—that feeling of surrender when groups sing together—when we all become part of something larger than ourselves...So, can anyone do this?
Well, opportunity knocks! I'm going to find out their secret tonight, as I'm singing a song with them (not one of my own) in the lobby of the Public Theater in New York along with, yes, hundreds of (mostly) strangers.
You can RSVP here and see the full lineup for The Public's Under the Radar Festival.
David Byrne
NYC