BRIC Announces Free Public Arts Fest in Brooklyn with David Byrne, Historic Video Art, and More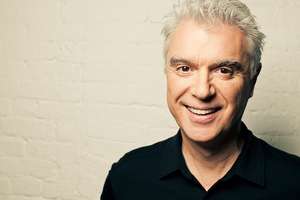 David Byrne. Courtesy Bric
Written by Robin Scher
BRIC, a Brooklyn-based non-profit media and arts organization dedicated to free public programming in New York, announced the lineup today for its first-ever BRIC OPEN Festival, a weekend-long series of public talks and performances to be held at its downtown Brooklyn headquarters April 27 through 30. The inimitable impresario David Byrne will kick things off with A Reason to Be Cheerful, a talk offering optimistic perspectives on why our otherwise perilous political climate is not all bad.
Other parts of the program will include an all-ages dance class and an interview-based theater production titled "Beyond Sacred: Voices of Muslim Identity." The group exhibition "Public Access/Open Networks" will further feature the work of 20 artists—such as Ralph McDaniels, Glenn O'Brien, Nam June Paik, and Paper Tiger Television—who explore the democratic potential of new media platforms. To demonstrate such potential, several of the artists will take part in a live forum that will be recorded and broadcast across public-access television and the internet.
In a statement, Leslie G. Schultz, the president of BRIC, said that the festival "will reflect the essence of BRIC," which highlights "the essential role that the public already plays in the development of creative and journalistic work." The full schedule for the festival can be found on BRIC's website.