DAVID BYRNE ANNOUNCES "IMMERSIVE THEATRICAL" ART EXHIBITION ON NEUROSCIENCE
Via Vinyl Factory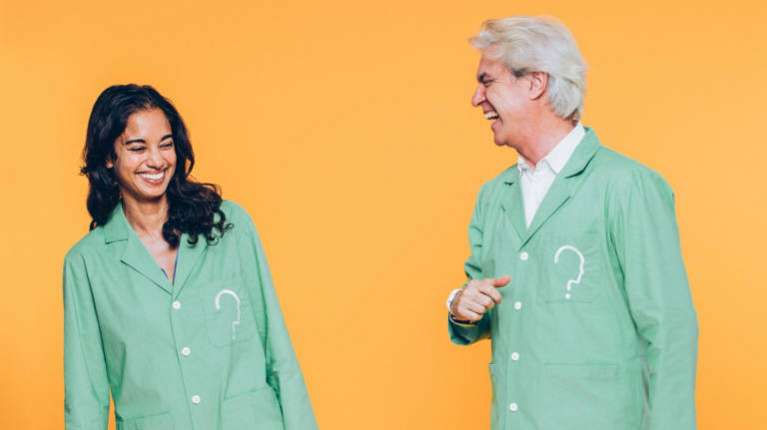 Byrne and Mala Gaonkar create "The Institute Presents: Neurosociety".
Talking Heads co-founder David Byrne has teamed up with Mala Gaonkar for a project that strikes at the heart of human experience, presenting a new "immersive theatrical" art exhibition focused on neuroscience and perception.
Showcasing the work of 15 cognitive neuroscience labs from around the world, Neurosociety will guide visitors through four separate sections where they'll be asked to participate in the experiments and demonstrations.
As described in the press release, "each interaction will reveal how the brain builds a subjective measure of the world and is fundamentally guided by pragmatic concerns anchored in personal experiences."
Speaking of the project Byrne and Gaonkar say: "Experiments, we feel, are a form of theatre. We have adopted elements of art installation and immersive theatre to present these experiences in ways we think will be as engaging for others as they have been for us… In the course of creating The Institute, the work of our partner labs has become both a window and a mirror through which we view ourselves and our larger interactions with the world. We wanted to share these concepts with as many people as possible."