David Byrne Personally Approved Selena Gomez's "Psycho Killer" Sample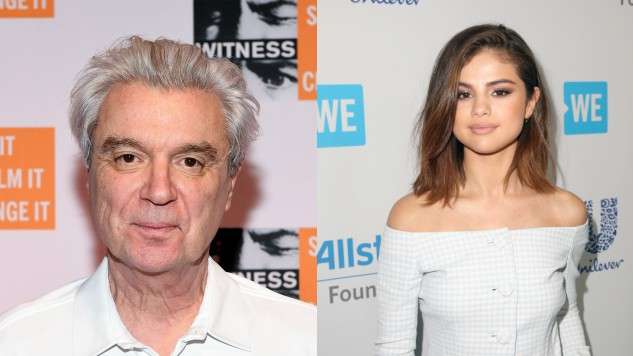 Written by Darby McNally
Selena Gomez appears to be moving in a new musical direction with her minimalistic, Talking Heads-sampling single "Bad Liar," which earned the approval of none other than David Byrnehimself.
The single marks a new era for the 22-year-old Gomez, who is expected to release her third solo album sometime this year. Songwriter Justin Tranter, who worked with Selena on her last album Revival, revealed to Variety that Gomez is "Talking Heads-obsessed," so when fellow songwriter Julia Michaels—who is gaining popularity in her own right—suggested they write over the "Psycho Killer" bass line, she was all for it.
According to Tranter, Byrne "heard it, loved it, and approved it." If there are any other '80s music icons out there who want to lend a pop star a riff or two, we wouldn't complain.
You can stream "Bad Liar" below and listen to 1980 performances of "Psycho Killer" and other Talking Heads tracks from the Paste Cloud further down.