De La Soul's Upcoming Album Features Damon Albarn, David Byrne + More
Via Diffuser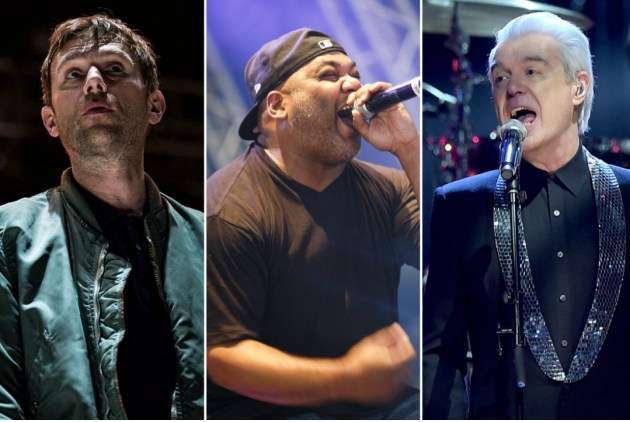 By Diffuser Staff
Back in November, influential hip-hop outfit De La Soul announced that their Kickstarter-funded album, And the Anonymous Nobody…, would be delayed until August due in part to the difficulty they had obtaining clearances for guest artists. Today, we learned who those contributors are and it sounds like it'll be worth the wait.
Damon Albarn of Blur and Gorillaz and David Byrne of Talking Heads guest on the album along Snoop Dogg, Usher, Little Dragon, Jill Scott and more, according to the listing on Amazon. Check out the track list below.
Of course, Albarn goes way back with De La Soul. In 2005, they worked together on the Grammy-winning Gorillaz track, "Feel Good Inc." They've performed it live a handful of times since then, most recently last September at Banksy's "Dismaland" art exhibition in London.
And the Anonymous Nobody… will (hopefully) drop Aug. 26, but De La Soul released the teaser EP, For Your Pain & Suffering, last month.
And the Anonymous Nobody… Track List
1. Genesis (Intro) [ft. Jill Scott]
2. Royalty Capes
3. Pain [ft. Snoop Dogg]
4. Property of Spitkicker.com [ft. Roc Marciano]
5. Memory of… (US) [ft. Estelle and Pete Rock]
6. Cbgbs
7. Lord Intended [ft. Justin Hawkins]
8. Snoopies [ft. David Byrne]
9. Greyhounds [ft. Usher]
10. Sexy Bitch
11. Trainwreck
12. Drawn [ft. Little Dragon]
13. Whoodeeni [ft. 2 Chainz]
14. Nosed Up
15. You Go Dave (A Goldblatt Presentation)
16. Here in After [ft. Damon Albarn]
17. Exodus (Outro)