From BB King to Kate Bush: our critics pick their favourite ever gigs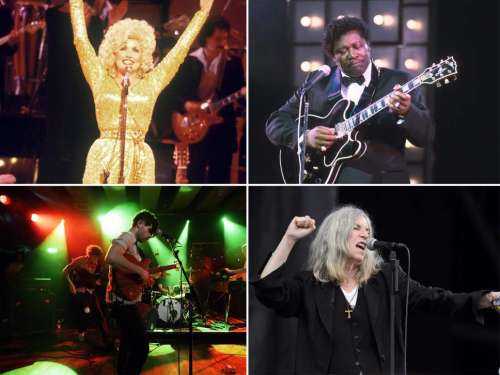 Sometimes you just know you're witnessing a performance that will be talked about for decades to come, or sometimes you realise it much later.
But what makes a truly memorable gig? A live show that doesn't just recreate the music on the record, but adds more dimension and revealing persona, becoming an experience that's unifying, electric – and that can change lives. Or a gig that rips up the rule books and does something so unique that it cannot possibly be forgotten. We asked our critics Fiona Sturges, Mark Beaumont, Lucy Jones, Chris Harvey, David Lister, Patrick Smith, Alex Pollard, Roisin O'Connor and Martin Chilton for their greatest gigs ever.
Their picks span the decades, from iconic concerts (Live Aid, David Bowie), legendary performers (Kate Bush, Nick Cave) and pioneering artists no longer with us (Bobby Womack, Leonard Cohen) to thrilling sets early in a band's career (Foals, Crystal Castles).
~~
David Byrne, Brighton Centre, 2018
When you've been going to gigs for decades, you tend not to expect anything new, just variations – some mind-blowing, others not – on what you have seen before. So when I saw David Byrne's American Utopia show, it felt like stumbling on the Ark of the Covenant. Here was a man who had been working in music for 40 years completely redrawing the rules of pop performance – no drum riser, no cables, no visible amps or microphones – and taking it deep into the territory of experimental theatre. In opposition to the usual freeform live music setup, this tour was the result of fastidious planning, with everything rehearsed to the last nanosecond. And yet, forever on the move, dressed in matching grey suits and dancing barefoot in formation, Byrne and his 12-piece band were loose-limbed, unfettered and joyous to watch. And the music was pretty great too.
Fiona Sturges