Here Lies Love to Play West Coast's A.C.T.
Via Playbill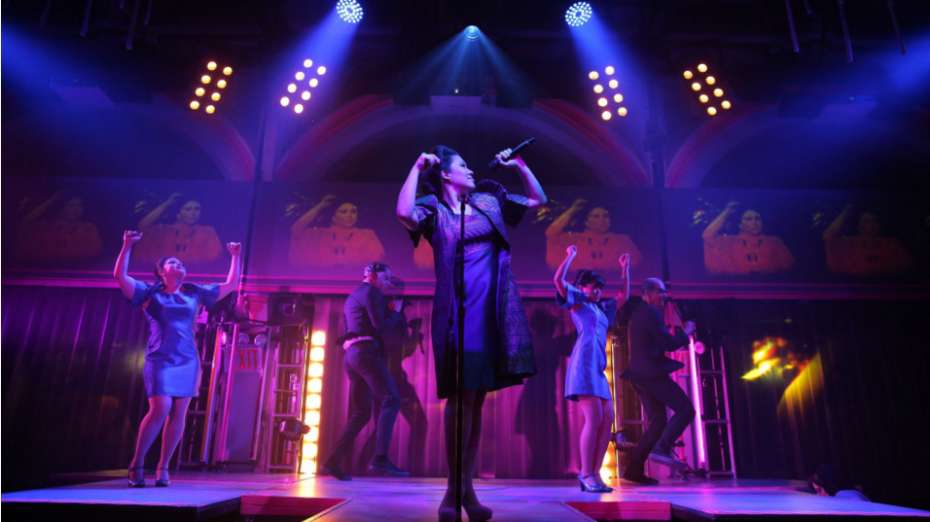 By Ruthie Ann Miles
The American Conservatory Theater in San Francisco has announced the final productions that will make up its 2016-17 season.
The 50th anniversary slate will feature David Byrne and Fatboy Slim's Off-Broadway hit Here Lies Love, which joins the previously announced King Charles III and the world-premiere stage adaptation of Khaled Hosseini's (The Kite Runner) best-selling novel A Thousand Splendid Suns, scheduled to be the first production of 2017.
The season is set to kick off in September with the Olivier Award-winning King Charles III, which recently played an acclaimed Broadway engagement. The production will be followed by the West Coast premiere of Tom Stoppard's newest work, The Hard Problem.
Here Lies Love, the immersive theatrical experience that recounts the story of the First Lady of the Philippines, Imelda Marcos, is set to play in June 2017. The complete season line-up will also feature Annie Baker's John, Robert Lepage's Needles and Opium and Peter Brook and Marie-Hélène Estienne's Battlefied.