How Selena Gomez's New Single 'Bad Liar' Got a Thumbs-Up From David Byrne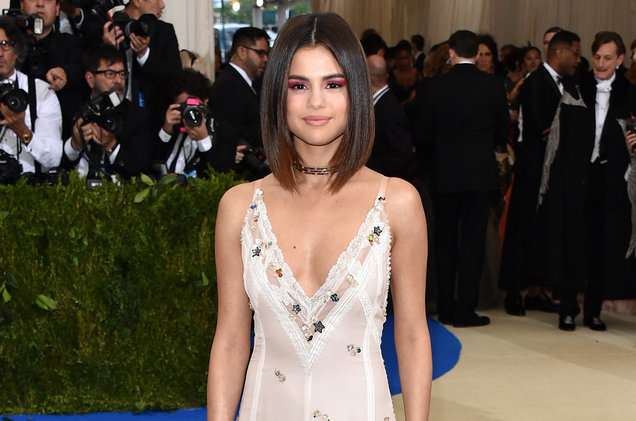 Selena Gomez attends "Rei Kawakubo/Comme des Garcons: Art Of The In-Between" Costume Institute Gala at Metropolitan Museum of Art on May 1, 2017 in New York City.
Selena Gomez yesterday (May 16) teased a short snippet of her new single "Bad Liar" on her Instagram account, which some have remarked bears a striking similarity to the Talking Heads' classic song "Psycho Killer" (hear both below).
Gomez's label Interscope reportedly played the track for David Byrne who, according to a source, liked the track so much he gave authority for its use.
A spokesperson for Byrne substantiated the news saying that he liked the song and "wholeheartedly gave his permission."
While no vocals or information on the single were included in her Instagram post, Gomez captioned it "#BadLiar 5.18," indicating that the song will likely drop tomorrow, May 18. Word now is that the song will drop at the midnight tonight east coast time.
In a testament to Gomez's massive pop stardom, the five second clip, which only features an image of a television with static moving across the screen, has already received 4.2 million hits and counting in the course of a single day.
"Psycho Killer" was originally recorded thirty years ago for the New York City art-punk band's debut album Talking Heads: 77. It was the album's only song to chart on the Billboard Hot 100, debuting on the list dated Feb. 18, 1978, and peaking at No. 92 on the March 11, 1978-dated chart.
Far more recently, Selena nabbed her seventh top 10 single (and 11th consecutive top 40 hit) on the Billboard Hot 100 with her Kygo collaboration "It Ain't Me." The song is currently No. 11 on the May 27-dated chart, after spending two weeks at No. 10 (its so-far peak).