Watch: David Byrne's "Grown Backwards: A Visual History"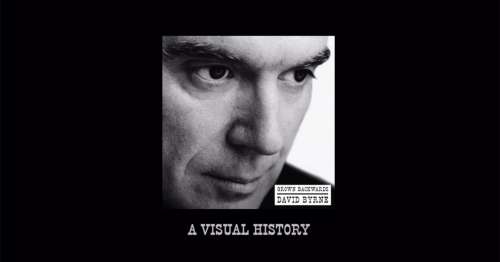 David Byrne's Nonesuch Records debut album, Grown Backwards—which Pitchfork said "fits alongside the best of his career"—turned fifteen in March and made its vinyl debut then. We've put together a brief visual history of the album with archival audio, prototype album art, songwriting inspirations, and a timeline of milestone moments. You can watch Grown Backwards: A Visual History below.
To pick up a copy of the double-LP Grown Backwards on vinyl, featuring the original album plus six additional tracks, including a duet with Caetano Veloso on their song "Dreamworld," head to the Nonesuch Store. The deluxe digital edition of the album, with the six bonus tracks, is also available to download on iTunes and the Nonesuch Store, and can be heard on Spotify and Apple Music.
Earlier this week, David Byrne's 2018 American Utopia concert at Brighton Centre in the UK was chosen as the "favourite ever" gig of the Independent's Fiona Sturges. "When you've been going to gigs for decades, you tend not to expect anything new, just variations—some mind-blowing, others not—on what you have seen before," Sturges writes. "So when I saw David Byrne's American Utopia show, it felt like stumbling on the Ark of the Covenant ... Byrne and his 12-piece band were loose-limbed, unfettered and joyous to watch. And the music was pretty great too." Six live tracks from the acclaimed tour can be heard on "…The Best Live Show of All Time" —NME, a follow-up EP to American Utopia released in December.