Andrew Dansby: The best concerts of 2018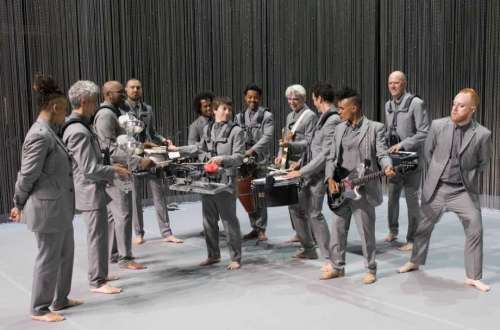 Photo: Donna Lewis / Contributed Photo
By Andrew Dansby
Typically at year's end I'll look through all the shows I missed, rather than the ones I saw, and feel guilty about not doing my part to get out more often. And this year was no exception, except that one show, at the top of this list, rearranged my thoughts on concertgoing.
But beyond David Byrne's transformative White Oak Music Hall gig, I found myself doing a lot of shows that were either farewells or might be farewells. Players like Michael Nesmith and Electric Light Orchestra hadn't played Houston in decades. Others, like Tony Bennett, age 92, and Bob Dylan, age 77, cycle through, but you have to wonder when a show will be the last — a glass-half-empty state prompted by Tom Petty's death in 2017. So this list is heavy on old and nostalgic, including a few guys from '80s bands playing vibrant shows of old music.
1. David Byrne, April 28, White Oak Music Hall: Honestly, this show could be Nos. 1-10. I'm prone to hyperbole about a concert, as we all can be. And I saw many this year that were brilliant. But this one was the only time I left a show content if it ended up the last concert I ever saw. Byrne didn't ignore his new solo album, "American Utopia," but he threaded through a generous quantity of Talking Heads songs and some other solo tunes. But he did so in a manner in which preconceptions about source material melted away. More than a flesh-and-blood version of a setlist, this show was admirable for its reinvention of the stage, taking a Broadway-like approach to filling the space with deliberate choreographed motion designed to accentuate and accommodate the music. Byrne's very good Jones Hall show, nearly a decade earlier, suggested this performance might be coming: A gig in which every minute detail is considered and weighted. Where his backing ensemble — a large one — moved with the fluidity of a marching band, like a Second Line in a large diorama. I'm confident an impromptu rock 'n' roll show can still move me. But Byrne's show mixed a little pulse of live music with the repetitive perfection of something rehearsed time and again.