As 2018 draws to a close, and the Nonesuch Journal takes a bit of a hiatus till the start of 2019, it's time to take a look back and remember all of the great and diverse music made by Nonesuch artists over the past year. Many Nonesuch artists and their recent Nonesuch releases have made music critics' and fans' year-end best lists. Here, in words and music and in chronological order, is a look back at the year in Nonesuch music:
---
MARCH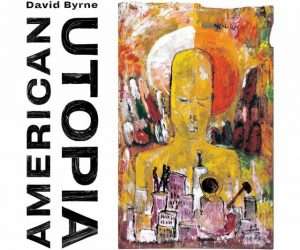 David Byrne released American Utopia, his first solo album since 2004's Grown Backwards, on March 9. The album fits hand-in-hand with the vision for Byrne's series "Reasons To Be Cheerful" (named for the Ian Dury song), for which he has been collecting stories, news, ideas, and other items that inspire optimism. "American Utopia is an album full of pulsating beats and rich textures," says Stereogum. "The new album isn't a throwback; it feels like it could only exist right now." Q says: "Byrne remains as playful and brilliant as ever."
Following an ecstatically received ten-month, 144-date tour, which NME said "may just be the best live show of all time," came a new EP entitled "…The Best Live Show of All Time"—NME, with six songs recorded live on tour at Brooklyn's Kings Theatre, released on December 11. The EP was released on CD and in specially priced bundles with the album on CD or LP exclusively from the Nonesuch Store, and the American Utopia (Deluxe Edition)—the complete album plus the six live songs from the EP—was released on all streaming and download services.
American Utopia has been nominated for a Grammy Award for Best Alternative Album and has been included on year's best lists from NPR, NME, Uncut, Mojo, Rolling Stone, Daily Telegraph, WFUV, PopMatters, The Line of Best Fit, Fopp, and NPR Music listeners. The album track "I Dance Like This" was named among the Best Songs of 2018 by NPR.
---