Texas Monthly Recommends: Selena and David Byrne Recorded a Song Together and It's So Good
Via Texas Monthly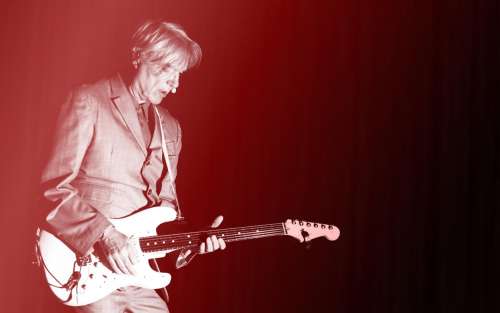 Rich Fury/Getty
By Texas Monthly
Here at Texas Monthly, we love Texas culture, both the classic and the new. On a walk through our office halls, you might find a staffer writing to the sounds of Willie Nelson or spot a dog-eared Molly Ivins anthology on a bookshelf, but you could also encounter an editor revising to the sounds of Khruangbin or a fact-checker theorizing about the latest Texan to grace the stage of RuPaul's Drag Race. Sharing our new finds and obsessions with other curious Texans is one of the best parts of the job. We hope you enjoy these recommendations as much as we do—and let us know your new favorite finds in the comments.
"God's Child (Baila Conmigo)," by Selena and David Byrne
I've been listening to Selena's music on and off since childhood, but embarrassingly I only learned of her duet with David Byrne this past December. The first time I heard it, I assumed it was a remix made after Selena's death, but it turns out they worked on it together during her lifetime. (Byrne says it was the last thing Selena recorded before her death.) It's kind of two songs, one sung by Byrne in English and the other sung by Selena in Spanish. There's a prominent bass line and a worldly drum beat (this is a David Byrne song, after all), and their voices blend together perfectly, hers wrapping around his like silks on a body on a windy day. Beyond the joy of dancing to it, listening to "God's Child (Baila Conmigo)" makes me even sadder that we missed out on decades of Selena's music. If she was collaborating with a celebrated art rocker before her English language debut, what beautiful places would she have taken us had she been allowed to keep going?
—Emily McCullar, assistant editor