Top 10 Atlanta concerts of 2018: Taylor Swift, Harry Styles, Pink
By Melissa Ruggieri
In the ever-fluid world of Atlanta concert venues, 2018 unfurled another round of changes.
The Buckhead Theatre was updated with hardwood floors and expanded bars.
State Bank Amphitheatre at Chastain Park opened its season a couple of months later than usual to accommodate a noticeable overhaul that includes a spacious plaza area and significantly upgraded concessions – and also received a new name.
The Tabernacle celebrated its 20th birthday in April; and in October, the much-publicized $200 million transformation of now-State Farm Arena (it started the year as Philips Arena) was unveiled with Jermaine Dupri's So So Def 25th anniversary show.
Through 12 months of (usually) attending a few concerts a week, a handful of favorites have emerged.
Here is my much-contemplated list. Surely you will have your own opinions — and feel free to share them with me at [email protected] or in the comments section below.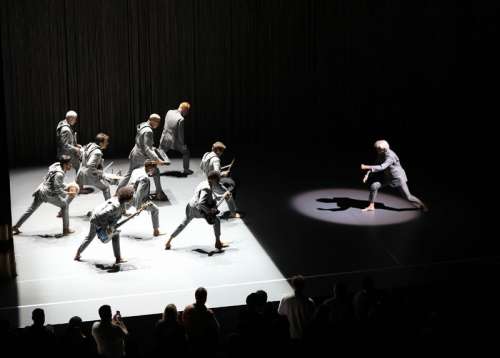 Photo: Robb Cohen Photography & Video
4. David Byrne, Oct. 2 at Fox Theatre: At 66, the Talking Heads icon created a show that was exhilarating in its creativity. For the duration of the concert, Byrne, six percussionists, a bassist, guitarist and keyboard player moved in rhythm around a stage devoid of any accoutrements. Art rock at its finest.