Various Artists: True Stories, A Film By David Byrne: The Complete Soundtrack Review
Via Paste Magazine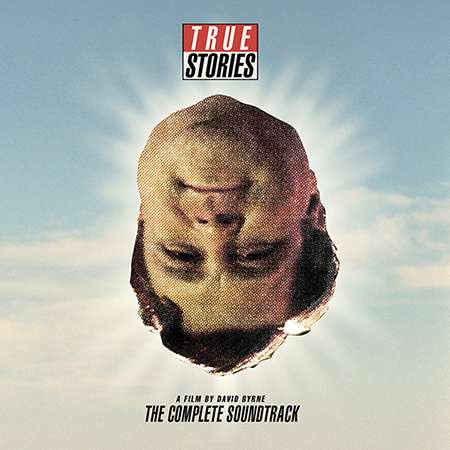 By Libby Cudmore
For fans of David Byrne's directorial debut True Stories, a delightfully odd musical comedy from 1986, trying to compile a full version of a soundtrack has been a small chore. Byrne's band Talking Heads recorded versions of many of the songs featured in the movie, releasing them as an album of the same name, and much of the film's score was released as Sounds From True Stories, though never available on CD. As well, the versions of the songs in the movie, as performed by a cast that included John Goodman and Annie McEnroe, were used as b-sides to singles and reissue filler.
This year, those lovers of the cult classic have finally gotten their wish. To coincide with the re-release of True Stories by Criterion Collection, the full package—True Stories, A Film By David Byrne: The Complete Soundtrack—is finally here.
And what a glorious package it is.
Goodman's rendition of "People Like Us" is the standout. Byrne's version on True Stories is a classic, but Goodman takes the tempo up just a notch and throws his whole voice behind it. It's not the best vocal performance on the album—that goes to McEnroe bringing her drifting, Kate Bush-esque lilt to "Dream Operator"—but it sums up the town of Virgil and the whole journey that Byrne has taken us. As curious as they might be, they put their whole heart into what they do. It's a simple, sincere message, but sometimes it takes a band as offbeat as the Talking Heads to remind us of just that.
John Ingle's growling, gospel-backed rendition of "Puzzlin' Evidence" is a romp, and Pops Staples "Papa Legba" is monotone and deliciously understated, hinting at the polyrhythmic plays to come on Naked two years later. And as fun as "Wild Wild Life" and "Love For Sale" are (the former has become a radio staple over the years), it almost feels out of place among these more earnest renditions.
Even the instrumentals have a very Byrne-specific feel to them, languid and lean, exploring the spaces between the notes and getting every last sound out of each instrument. "City of Steel" and "I (Heart) Metal Buildings" are both peak Byrne in their deceptive, hummable simplicity – he does love songs about buildings – but he doesn't take all the credit for the score. Carl Finch's "Mall Muzak" plays with its own hyper-specific genre, a slick, electronic bounce that sounds exactly like you would expect it to sound like, and yet, you want to keep listening as it wanders between each of its distinct melodies. Likewise, "Brownie's Theme" has a very TV noir feel, slightly out of place in the country-western dusting that settles over much of album, but a compelling listen nonetheless.
But it's an album that requires a little commitment on behalf of the listener. The opening instrumentals, "Road Song"and "Freeway Son" perfectly capture the hyper-specific feel of a long drive across the Southwest, but as such, are a little on the dreamy side and not strong enough to draw in a listener who might not have the fan and film background. But trust in Byrne and company and stick around; Terry Allen's dusty, slimy "Cocktail Desperado" is soon to follow.
It should not have taken us this long to get the complete soundtrack. In that time, Radiohead, which took its name from a song on the album, not only formed, but have been around long enough to be inducted into the Rock & Roll Hall of Fame. But like all good road trips, the destination is worth the drive.