Alias: Steve Powers
by David Byrne | January 19, 2018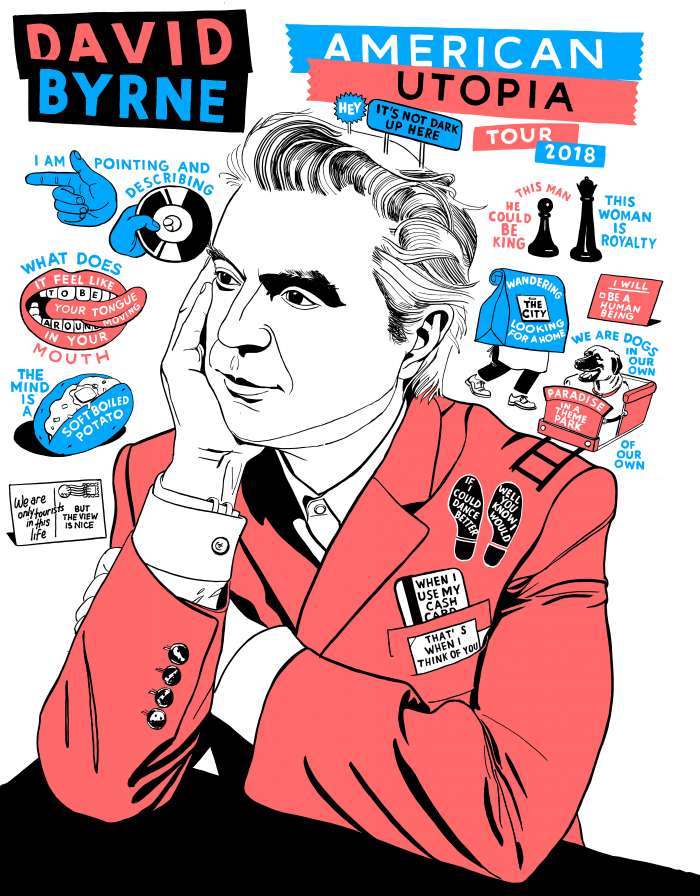 Artwork by Stephen Powers
Artist Steve Powers did the artwork that is being used for my upcoming tour. I've known Steve for a while. Here's the story.
I first saw the work of Steve Powers (his real name, I think) at an amazing show in 2000 at Deitch Gallery on Wooster street called Street Market. Three artists (Steve, Barry McGee and Todd James) collaborated on a large installation—much of which resembled full-size bodegas and check cashing joints around NYC. Instead of real items on the shelves, Steve had made his own labels, and those paid homage to the funky originals. They were funny and evocative on their own. I loved the twist but also that the artists were finding inspiration and beauty on the dusty shelves of NY bodegas.
Photo courtesy of Deitch Projects​
I tracked these artists down as I was finishing a record and the folks at Funny Garbage, a design outfit, helped connect us all. I think I wanted to have myself portrayed as a product….?? Funny Garbage had some interesting tentacles then. John Carlin was co founder of the Red Hot organization, which made records to raise funds and awareness for AIDS. I contributed to some of those. Fred Kahl did design work and was also a sword swallower at the sideshows in Coney Island (watch how this all pulls together). Not too much later Powers began to redo and add to the signage at Coney Island. That commission may have been arranged by Creative Time, who later arranged my Playing The Building installation.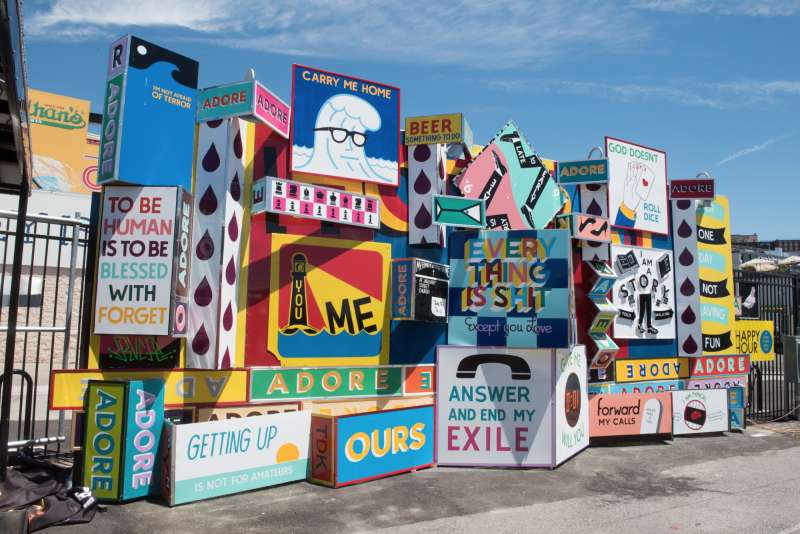 Photo courtesy of Stephen Powers
Steve shows at art galleries and such, but most people around here will recognize his work from the sides of buildings in Brooklyn and Philadelphia. Steve is from Philadelphia, so the pieces aimed at train commuters are both a love song to the city and to a human being. Short phrases that echo both the style and content of the sort of things you'd see on a pack of matches or a shoe repair store…
Photo courtesy of Boreal Orthotics & Shoes​
Attributed to both Marx and Lennon (really!)
With Steve they are slightly repurposed. Public art that makes you feel good.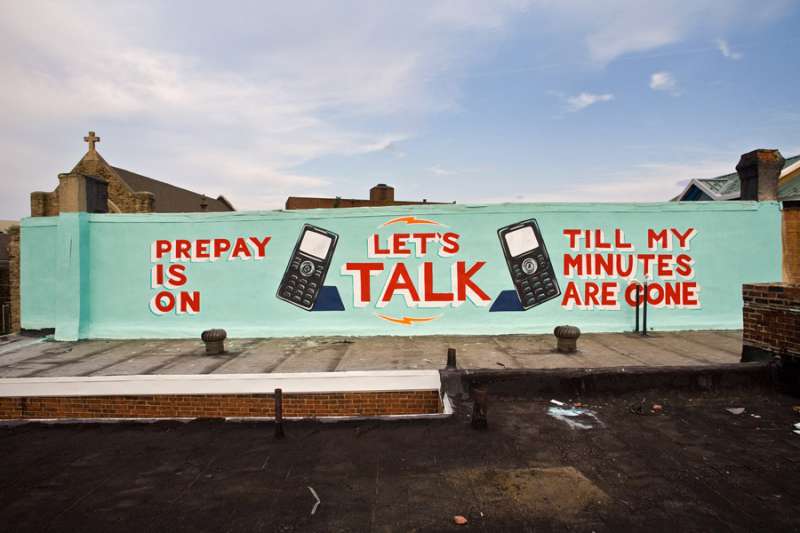 Photo courtesy of Print Mag
The words are deeply felt, sentimental, honest and sincere, but the style and its references somehow prevents them from falling into the trap of being cloyingly sweet or corny.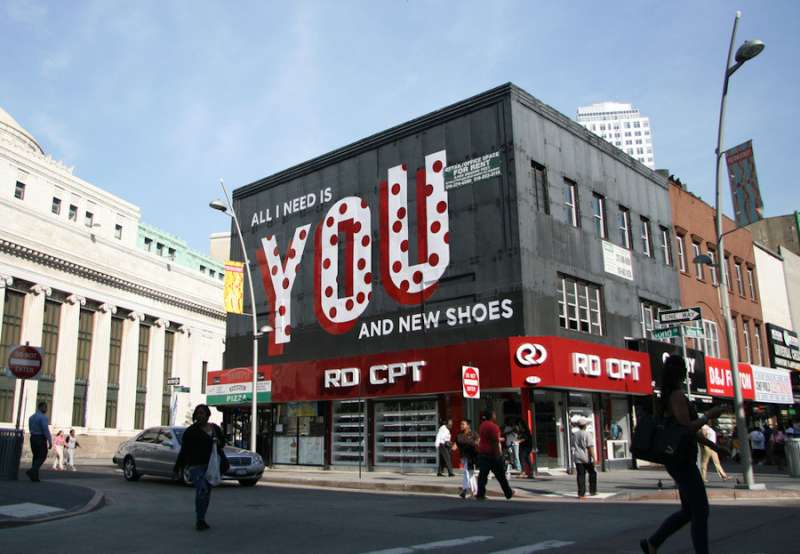 Photo courtesy of Stephen Powers
I contacted Steve when St. Vincent and I did a record together a few years ago… he did the lettering and a hat symbolizing me and a show representing Annie.
So, when I was thinking about things to make for my upcoming tour, I remembered some of the phrases in the new songs and how, out of context, they could almost be some of Steve's pieces. "This man he could be king, this woman she's royalty", "the mind is a soft boiled potato", "everybody's coming to my house"... and more… pretty close! Steve, I gather, agreed and he interpreted a photo of me looking pensive and surrounded it with these "illustrated" phrases... and voila!
Here's a nice video as Steve explains what he does.
David Byrne
2018