I'M MAKING A MUSICAL VARIETY SHOW AND YOU CAN TOO!
by David Byrne | May 23, 2017
On June 1st, a small creative team and I are putting on a variety show here in NYC… and I'm wondering if you can do it too, wherever you are. Not the same show as us, but something unique and different that represents where you live. Here is the poster for our show: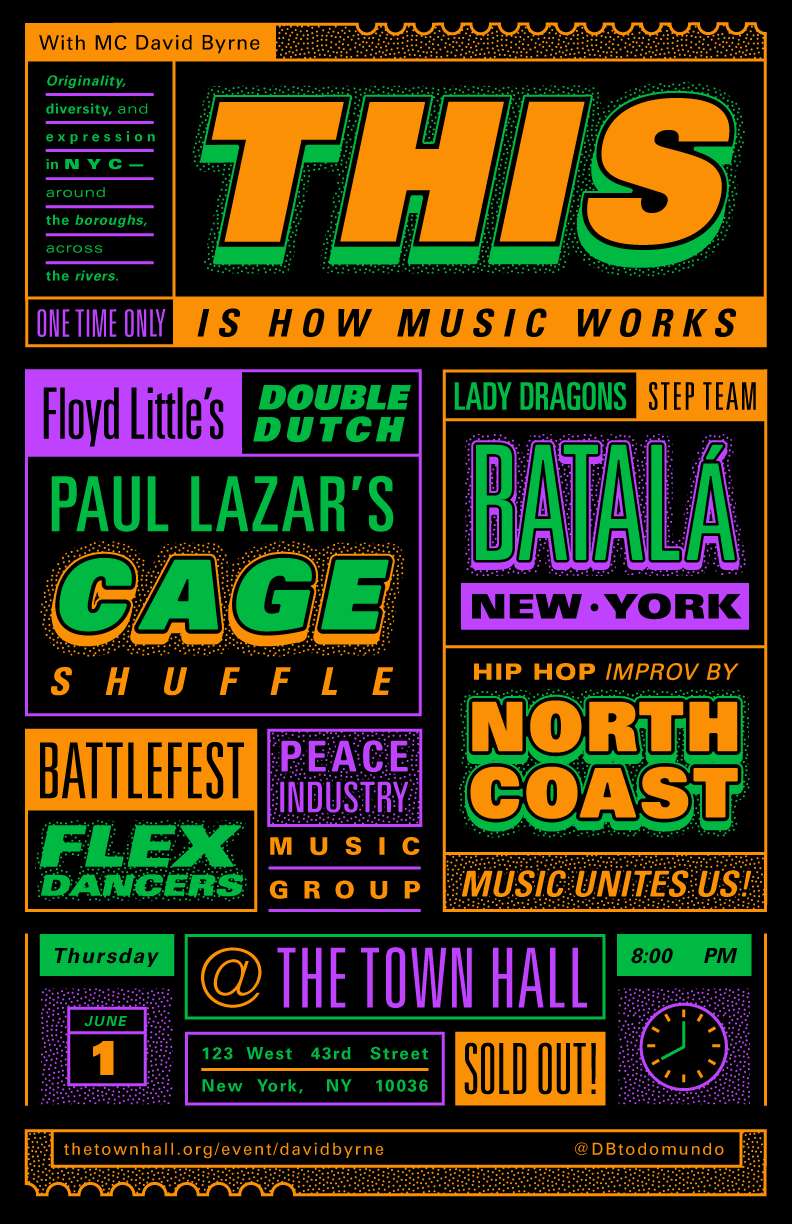 Design by Wyatt Carroll
And here's a little info about the acts: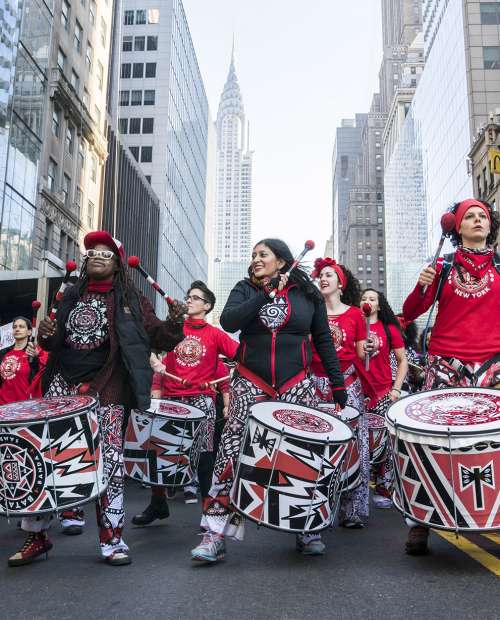 Photo c/o Batalá New York
Batalá is an all woman afro percussion group based in the Bronx. The music of Batalá originates in Salvador, the capital of the state of Bahia, in northeastern Brazil. The first representation of Batalá in New York City was born in 2012.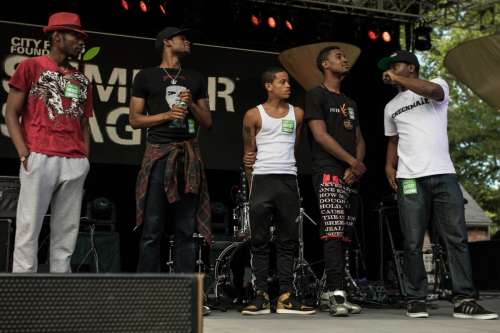 Photo c/o John Harrison
Battlefests are events in which flex dancers compete and the audience votes. "Flex dancing is choreographed drama: guns battle, bones break, and hearts are ripped from chests. Battlefests feature a wide variety of dance styles from dancers of all races, ages and genders. They use dance to illustrate their everyday lives and their inner aspirations. Dancers jump into beautiful and imaginative dream logic and feats of daring: monsters roam train cars, young lovers meet, souls fly from bodies.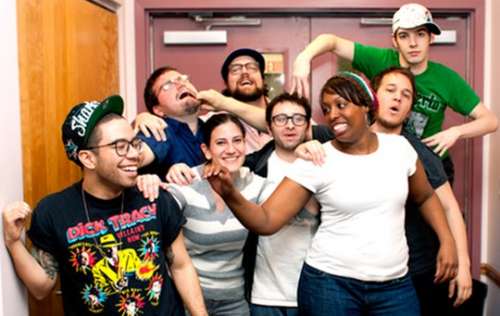 Photo c/o skaorimprov
North Coast's performances are based around a single suggestion from an audience member, from which the show's improvised scenes escalate into full-blown hip-hop songs. North Coast frequently blurs the line between comedy show and concert, drawing audiences from the comedy, hip-hop, and theater communities for an experience that has been hailed as "mind-blowing" and "next level" by critics and audiences alike.
Brooklyn Technical High School's Lady Dragon Step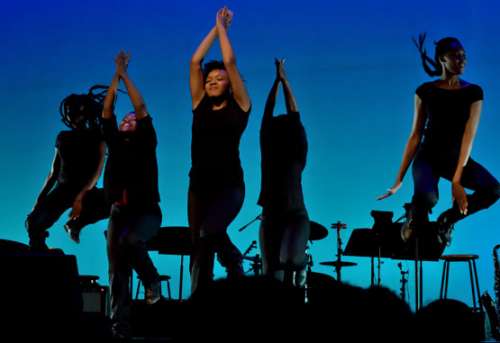 Photo c/o New York Social Diary
The Lady Dragon Step team epitomizes class, style and ferocity. The Lady Dragons work hard year-round to give amazing shows and compete in various competitions. The Ladies meet Tuesdays and Thursdays from 3:30-5:30 on the 7th floor NorthWest side of the cafeteria. This so-sweet group of Ladies consists of warm and loving young ladies from various backgrounds, cultures and neighborhoods, but they all come together to keep the beat in the heart of Brooklyn Technical High School. Don't confuse them with dancers or cheerleaders! They'll show you EXACTLY who they are; 'We Are the Steppers of Brooklyn Tech!'.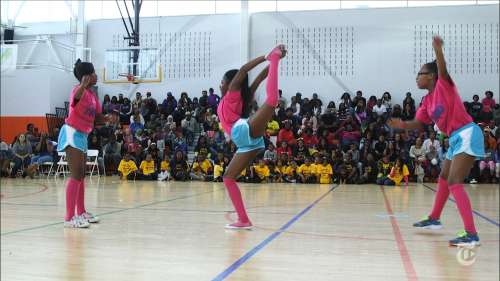 Photo c/o Jessica Naudziunas and Gareth Smith
Floyd Little's Double Dutch Inc. (FLDD) has developed world-class and award winning jumpers and garnered thousands of followers. With over twenty years in the sport of double dutch these dedicated founders, Laila Little and Shaquannah Floyd, have started a movement. Their mission is to use double dutch as a tool to empower youth through education, healthy living and personal development.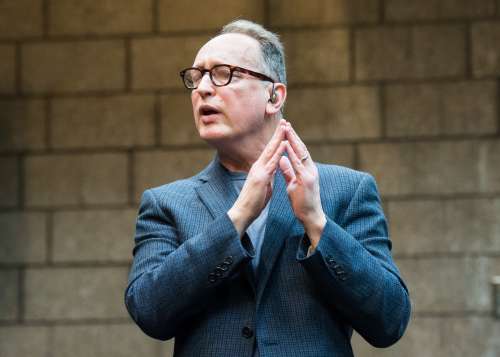 Photo c/o Ian Douglas
In Cage Shuffle, Paul Lazar speaks a series of one-minute stories by John Cage from his 1963 score Indeterminacy while simultaneously performing choreography by Annie-B Parson. The stories are spoken in a random order, with no predetermined relationship to the dancing. Chance serves up its inevitable blend of strange and uncanny connections between text and movement.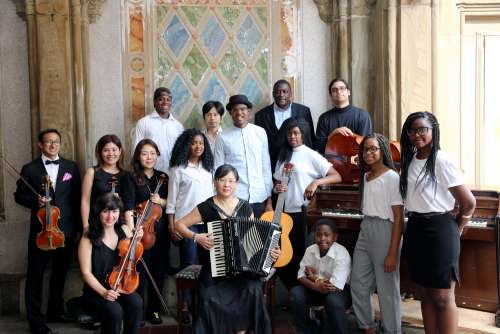 Photo c/o Peace Industry Music Group
Peace Industry Music Group is headed by John Boyd, accomplished singer, composer, and music director. Peace Industry Music Group is a unique ensemble of singers and musicians from different nationalities. The music performed by Peace Industry Music Group is a diverse blend of Gospel, classical, opera, standards, jazz, spirituals and pop. The ensemble performs mainly in the Minton Tile Arcade, next to Bethesda Fountain in Central Park.
In our show, I will introduce the acts and each act will perform a short set, to give a taste of what they do and what they are about. That's what our show is—a simple idea, with lots of local talent and innovation. My hunch is that there will be a cumulative effect in experiencing all these acts—we might have a different sense of our city and our neighbors after having seen a little of what they do.
Do It Yourself
Now, what about this being an idea that other people, you, can adopt and adapt?
"OK OK," you're saying, "that's NYC, look at all the stuff going on there! We don't have all that in _________ (your city here)."
Yes, there's an incredible amount of talent in the NY area, but I'm optimistic that if one broadens the definition of what a show can be, if one doesn't think it has to be what we're doing, then this concept can be applied everywhere.
And what is "this concept"? Well, as you can see from the acts on the poster, there are pretty much no traditional music acts on there. This is not a festival show of a series of bands, singers, songwriters, rappers, jazz, or classical musicians, but it could have been. I have attended other gatherings—Eric Liu's Civic University in Seattle and one here called Ethical Tech come to mind—and I see there are many different ways of doing this. I gravitate to music as a common unifying theme, but it doesn't have to be music.
You might be saying, "Oh David has lots of pull and contacts and his name makes this happen, and unless we have a celebrity behind it we can't do this." It's true, I have enough of a name for Town Hall to believe I can pull this off. I can't deny that. But many of the acts, I would wager, have never heard of me—my guess is they are doing it because they want their creativity to be more widely recognized.
OK, we can debate whether or not this idea can be cloned, but let's optimistically assume that it can, and that it can evolve or morph into something else. How then does one do this? Here are some things we've learned:
1. Discuss a mission statement for your project before you start in order to clarify you want to do and how you want to do it. It doesn't matter how much money you have to produce something, if you are not being sincere in what you are trying to say and do, it will NEVER work.
2. Do a budget before committing to go ahead with the project. Don't be too ambitious; getting a thing like this to happen is ambitious enough.
3. Hire a team that you trust… Use a director or coordinator if possible. It doesn't have to be someone super experienced, but someone has to focus on what will make it flow and cohere as a complete show. We have our own stage manager, sound mixer as well as many others whose help, talent and ideas are invaluable.
4. A small number of people should shape the selection of participants. I do think some unifying theme might help, though that can be wide ranging: food, politics, music, science… you name it. Diversity and variety. In my opinion, what events like this can do is both bring people together who might not know what others are doing, and allow the rest of us to experience the incredible diversity—of culture, gender, race and expression—that surrounds us. While having a really good time. Collaborate with as many as possible.
5. Pay everyone fairly. You might think you're doing a good thing for the community, but people need to be paid. If it does well, share the profits with the acts.
6. Marketing. Give yourselves time to get the word out—tease bits of information—leaked out bit by bit.
7. Ticket prices—free is great, but people tend to value it more when they've paid something. But not too much.
8. Keep the momentum going and respect that the audience has given you their time. No one should overstay their welcome—keep the acts short and changeovers should be very fast. If one act doesn't connect for the audience, the next one might.
9. Audience Engagement—try to include moments in your show where your audience can feel like they are a part of what's going on.
10. Have fun! Allow for experimentation and a lack of preciousness. If you don't have any fun putting it together, odds are the audience won't have much fun experiencing it.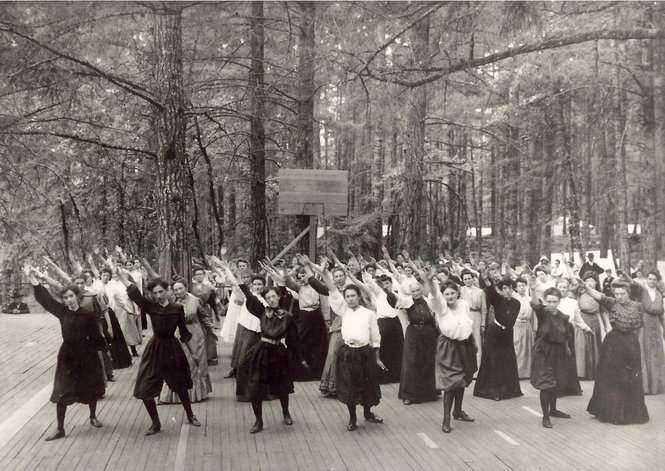 Historical Precedent
There used to be things like this across the United States, this is not a new idea.
There is nothing too good for Montgomery!
A thing called the Chautauqua movement spread throughout the United States and it was highly popular until the start of World War II. Before mass media these events were a way for people in the spread-out towns and communities to hear about new ideas, current events, be exposed to new music (hand bell ringers in the poster above!) see performances and witness scientific discoveries.

By the mid-1920s, when circuit Chautauquas were at their peak, they appeared in over 10,000 communities to audiences of more than 45 million. By about 1940, they had mostly run their course.

Famous visitors

Since their founding in 1874, these events have been visited by 4 sitting United States Presidents including Ulysses S. Grant, Theodore Roosevelt, Franklin Delano Roosevelt and Bill Clinton. It was at the Chautauqua Institution Amphitheater where Franklin Delano Roosevelt addressed a crowd of over 12,000 with his historic "I hate war" speech. The Institution has also been visited by a number of notable historical figures including Booker T. Washington, Susan B. Anthony, Amelia Earhart and Thurgood Marshall just to name a few.[22] In addition, celebrities from the performing arts are too numerous to list, but include John Philip Sousa, Duke Ellington, Ella Fitzgerald and contemporary artist such as Leann Rimes and Toby Keith

(Edited from Wikipedia)
What we're doing is not exactly the same, but the idea of bringing variety and sharing what is new and exciting comes from a similar impulse—though ours is not a touring show. (Wish it could be, but economically that's probably not feasible). We focus more on what is local, in our own communities, right where we live. I have a feeling that in these times, this might be a partial antidote to the separation and divisions that have been inserted between us. Let us raise our eyes up from our screens and notice all this cool shit that's going on all around us.