David Byrne gives us reasons to be cheerful — announces new album and tour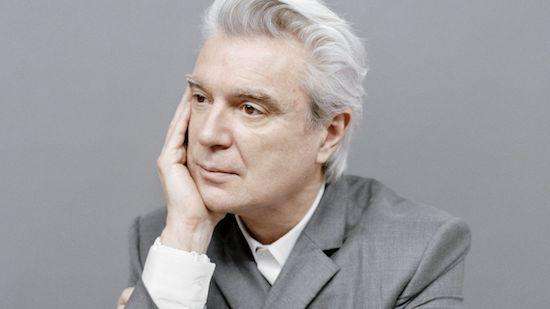 Photo by Jody Rogac
Written by Tristan Kneschke
At this point, the "world is ending" narratives are worn. Yeah, we get it, things could be a helluva lot better than they are now. The news organizations love to remind us of all the ways we're heading down via handbasket, but we amplify the sentiment even more through our social platforms. David Byrne wants you to give it a rest. Don't believe me? The Talking Heads frontman just did an hour-long talk called "Reasons to Be Cheerful." Delivered in a pink blazer (of course), the talking head discussed biking, community initiatives, political involvement, and of course, music. (Watch the whole spiel, which took place yesterday at New York City's "lovely" New School Auditorium, down below.)
And just in case you're not feeling more like (∪ ◡ ∪) after hearing that joyful piece of news alone, here's something even more mirth-worthy: the self-styled intellectual is coming out with a new album this March and has a string of worldwide tour dates to support it! And get this: the album's name is American Utopia. If Byrne didn't have such an established foothold in the annals of art rock, you'd think he was trolling. But his mood is genuine; Byrne wants us to leave our depressive swamps and realize the flowers blooming on the banks.
The forthcoming album is significant for other reasons. First, it's Byrne's first solo outing since 2004. To mark the occasion, he's enlisted several heavyweights to help produce the album: superproducer and ambient godhead Brian Eno, meme-inspired electronicker-turned-composer Oneohtrix Point Never, and end-of-year-list chart-topper singer Sampha, just to name a few.
Truly, there's not many artists who release a new single — "Everybody's Coming to My House" (co-written with Eno) — AND a lecture in tandem. And that should be enough to make us all cheerful.
(。◕‿◕。)
American Utopia drops March 9 on Nonesuch. Pre-order it here; and check out the video clip, the motivational speech, the new album's cover art, the full tracklisting, aaaaaaaaand Byrne's spring and summer 2018 tour schedule, all down below.
\(^-^)/ \(^-^)/ \(^-^)/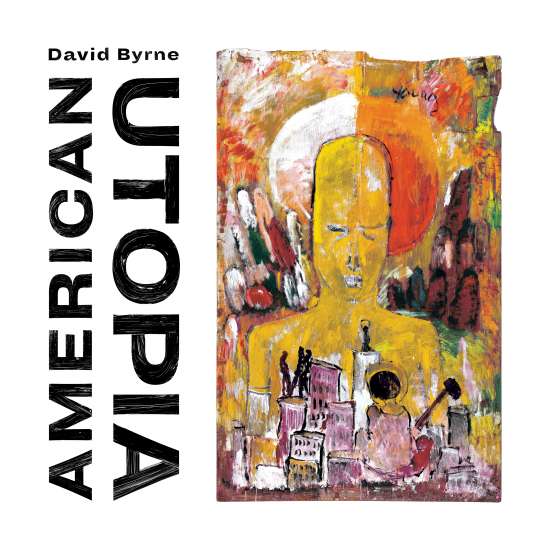 American Utopia tracklisting:
01. I Dance Like This
02. Gasoline And Dirty Sheets
03. Every Day Is A Miracle
04. Dog's Mind
05. This Is That
06. It's Not Dark Up Here
07. Bullet
08. Doing The Right Thing
09. Everybody's Coming To My House
10. Here
Byrne on the road:
03.03.18 - Red Bank, NJ - Count Basie Theatre
03.04.18 - Wilkes-Barre, PA - F.M. Kirby Center For the Performing Arts
03.06.18 - Buffalo, NY - Center For the Arts
03.07.18 - Hershey, PA - Hershey Theatre
03.09.18 - Waterbury, CT - Palace Theater
03.10.18 - Kingston, NY - Ulster Performing Arts Center
03.16.18 - Santiago, CL - Lollapalooza Chile
03.18.18 - Buenos Aires, AR - Lollapalooza Argentina
03.24.18 - Sao Paulo, BR - Lollapalooza Brasil
04.07.18 - Guadalajara, MX - Corona Capital Guadalajara
04.14.18 - Indio, CA - Coachella Music Festival
04.21.18 - Indio, CA - Coachella Music Festival
05.04.18 - Atlanta, GA - Shaky Knees Music Festival
06.23.18 - Prague, CZ - Metronome Festival
06.25.18 - Zagreb, HR - Inmusic Festival
06.30.18 - Ewijk, NL - Down the Rabbit Hole
07.04-07.18 - Gdynia, PL - Open'er Festival
07.06.18 - Roskilde, DK - Roskilde Festival
07.11.18 - Oeiras, PT - Cool Jazz Festival
07.13 .18 - Bilbao, ES - Bilbao BBK Live
07.14.18 - Barcelona, ES - Festival Cruilla
07.19.18 - Ravenna, IT - Ravenna Festival
07.21.18 - Trieste, IT - Piazza Unita D'Italia
07.27.18 - Camden, NJ - XPoNential Music Festival