David Byrne of Talking Heads, Comedian Eddie Izzard to play UPAC
Via The Poughkeepsie Journal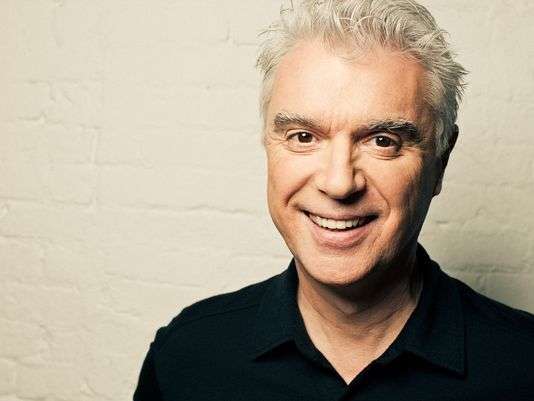 Written by John W. Barry
An English comedian long known for his eccentric style and the former lead singer of the Talking Heads will perform shows at UPAC in Kingston in early next year.
Comedian Eddie Izzard will take the stage Feb. 16, and rock star David Byrne will perform on March 10.
These two shows were announced Tuesday morning by the Bardavon 1869 Opera House in Poughkeepsie, which is presenting both performances.
For both shows, tickets go on sale to Bardavon members at 11 a.m. Wednesday. Tickets go on sale to the public at 11 a.m. Friday.
Tickets for Byrne cost $74, $89 and $99. Tickets for Izzard cost $54 and $74. Bardavon members receive preferred seating and a $5 discount on tickets for both shows.
Byrne will perform Talking Heads hits such as "Burning Down the House," "Life During Wartime" and "Psycho Killer." He will also play music from his upcoming album release, scheduled for March.
Izzard's stop in Kingston will come on "The Believe Me Tour: Comedy, Painted Nails, Politics, My Life!" He will recount for fans his ascent from the streets of London to Madison Square Garden.
Izzard's performance comes eight days before another noted comedian, Lewis Black, performs at the venue.
Tickets can be purchased in person or by phone at the Bardavon box office, 35 Market Street, Poughkeepsie, which can be reached at 845-473-2072; and the UPAC box office, 601 Broadway, Kingston, which can be reached at 845-339-6068.
Tickets can also be purchased from Ticketmaster, which can be reached at www.ticketmaster.com and 1-800-745-3000. Bardavon member benefits are not available through Ticketmaster.