David Byrne to Bring 'American Utopia' Show to Broadway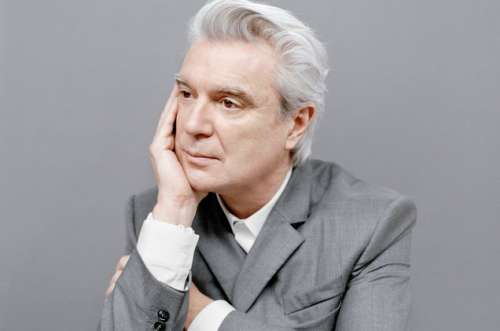 Photo by Jody Rogac
By Taylor Mims
Former Talking Heads frontman David Byrne is taking his American Utopia show to Broadway. Byrne's international American Utopia tour kicked off in last year in New Jersey and will be slightly reimagined for the theater with help from Alex Timbers and choreographer Annie-B Parson.
"Because of how theatrical the show is, others started telling me, 'This needs to go to Broadway,'" Byrne said in a letter on his website. "Parked in a beautiful Broadway theater, we can perfect the sound, the lights, the movement -- we don't have to adapt to a new place every night! It was an exciting challenge."
The Broadway production titled after Bryne's seventh solo studio album American Utopia, will take up residency at the 1,500-capacity Hudson Theatre for 16 weeks. The limited engagement will begin Oct. 4 and run through Jan. 19, 2020.
Prior to the Broadway run of David Byrne's American Utopia, the theatrical show will be presented for 18 nights at Boston's 1,700-capacity Emerson Colonial Theatre from Sept. 11-28.
"I realized a Broadway setting would likely be a different audience than the concert crowds I was used to. The Broadway crowd has slightly different expectations," Byrne said in the letter. "There might even be audience members who don't know me or my music -- which for me is exciting. I thought to myself that this new context might be good – it might actually help to bring out the narrative arc a little bit more, to make it just a little more explicit."
Byrne describes the American Utopia show as "untethered" with his band entirely mobile on the stage as he performs songs from his solo career, as well as tracks from his time with the Talking Heads.
"As I was recording the songs for my American Utopia album, it occurred to me that they would be exciting to play live -- and I realized that a lot of my older material would fit right in," Byrne wrote. "I imagined a live show…I pictured a lot of drummers, a kind of drum line/samba school/second line – that would create the rhythms. I had this vision of how exciting that would be -- both for me and for an audience."
Tickets are on sale now for both the Boston and New York shows via the American Utopia website.