David Byrne's 'American Utopia' Sets Broadway and Boston Dates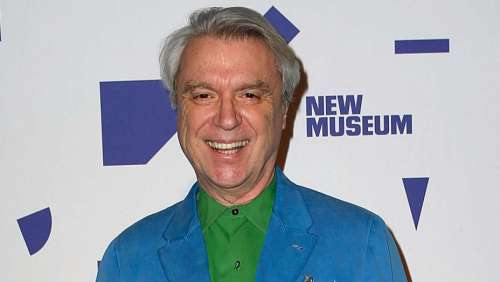 Dominik Bindl/Getty Images
By Evan Real
Following a successful yearlong international tour, David Byrne's American Utopia will make its way to Broadway this fall. The musician's show will play for a limited engagement at New York's Hudson Theatre from Oct. 4 through Jan. 19, 2020. The official opening is set for Oct. 20.
But before coming to the Great White Way, American Utopia will play 18 performances at Boston's Emerson Colonial Theatre Sept. 11-28.
American Utopia started out as an album that Byrne released on Nonesuch Records in March 2018. It hit No. 1 on Billboard's Top Album Sales chart and was also Byrne's first release to reach the top five on the Billboard 200 chart. Byrne then reimagined the album as a theatrical concert, in which he performs songs from his solo career as well as tracks from his days with Talking Heads. In its 2018 touring run, American Utopia played more than 150 dates in 27 counties over nine months.
In a statement, Byrne explained why he wanted to bring the show to Broadway: "Because of how theatrical the show is, others started telling me, 'This needs to go to Broadway.' Why not? But what did that mean? Parked in a beautiful Broadway theater we can perfect the sound, the lights, the movement," he said in part. "I thought to myself that this new context might be good — it might bring out the narrative arc a little bit more, to make it just a little more explicit."
This marks Byrne's first Broadway project since his 1981 Twyla Tharp collaboration, The Catherine Wheel. Byrne had a huge stage hit at off-Broadway's Public Theater in 2013 with the immersive Imelda Marcos bio-musical Here Lies Love, a collaboration with co-composer Fatboy Slim and director Alex Timbers. That dance-intensive show was choreographed by Annie-B Parson, who is again part of the American Utopia team, while Timbers will serve as production consultant.
American Utopia is produced by Kristin Caskey, Mike Isaacson, Patrick Catullo and Todomundo with Hal Luftig, Jonathan Reinis, Shira Friedman, Annapurna Theatre, Elizabeth Armstrong, Steve Traxler, Thomas Laub, Steve Rosenthal, Erica Schwartz, Matt Picheny, Len Blavatnik, Nonesuch Records, Warner Chappell Music and Ambassador Theatre Group. Allan Williams serves as executive producer.