David Byrne's 'Contemporary Color' Documentary Heading To Theaters
Via Rolling Stone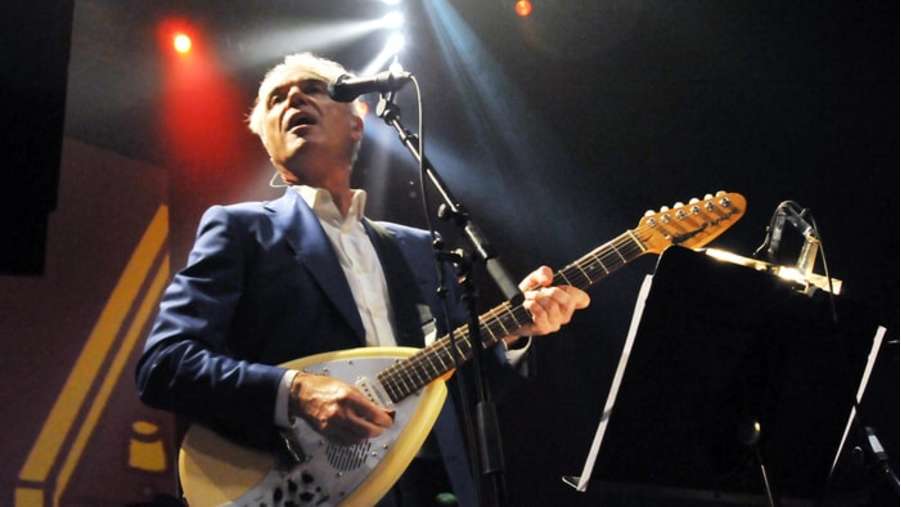 By Elias Leight
Oscilloscope Laboratories has announced the purchase of the North American rights to Contemporary Color, the documentary about David Byrne's latest performance project. The film debuted at the Tribeca Film Festival earlier this year.
Byrne's interest in color guard – an organized sport that involves groups of high school students executing coordinated movements while holding flags, rifles, and sabers – led to a 2015 show dubbed "Contemporary Color." Byrne recruited a number of musicians, including Dev Hynes, Nelly Furtado, and St. Vincent, to write original music for the project. Various color guard groups from around the country then performed routines to this music in Toronto and Brooklyn.
Filmmakers Bill Ross and Turner Ross documented this process and eventually transformed their footage into a feature-length film. "The teams and the musicians created this glorious, inspiring thing that runs counter to much of what is happening in the world right now," Byrne said in a statement. "The Ross brothers were the ones to feel that and capture it. We need an antidote, and here it is. The world is better than we think it is."
Contemporary Color won awards for Best Documentary Cinematography and Best Documentary Editing at the 2016 Tribeca Film Festival; it also captured the imagination of Oscilloscope Laboratories, who subsequently obtained the rights for the movie. The company's Dan Berger called Contemporary Color "an otherworldly blend of athleticism, grace, spirit and art captured in an unbelievably electric and creative way."
"Watching Contemporary Color isn't just watching a film," he continued. "It is experiencing a once-in-a-lifetime performance that is so much more than the sum of its set list."
The film is slated to hit screens in 2017.