David Byrne's Grown Backwards to receive first-ever vinyl pressing for 15th anniversary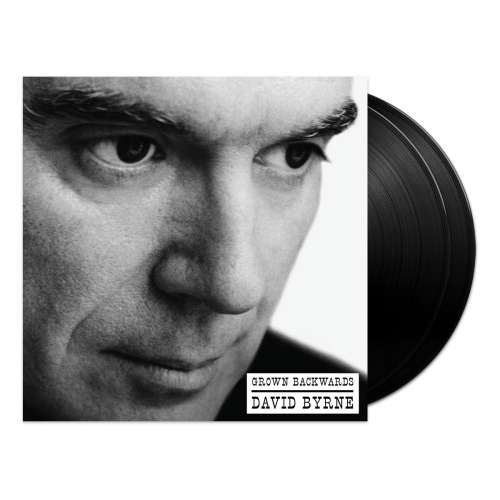 By Ming Lee Newcomb
In celebration of its 15th anniversary, David Byrne's Grown Backwards will be released on vinyl for the first-time ever. Due out on March 15th through Nonesuch, the album's reissue tacks on six additional songs, including a duet with Brazilian musician Caetano Veloso.
As Byrne noted in a statement, "Some of these bonus tracks were deemed not right for this record as they didn't fit in with the flow and feel of the original album. Now I'm not so sure record sequence matters so much and some hold up OK, so here they are."
Alongside "Strange Enough", "50212", and "The Bumps", the additional tracks include "Ausencia", a worldly reinterpretation of Bosnia composer Goran Bregović's arrangement of a Cape Verdean tune, which sports both Portuguese and Creole lyrics. As for "Show and Tell", the Talking Heads frontman elaborated on the number's mention of Cherry Hill, proclaiming the area across the river from Philadelphia to be "a very funky part of town."
The collaboration with Veloso, "Dreamworld", originally appeared on the compilation Red Hot + Lisbon, which benefited HIV/AIDS not-for-profit Red Hot Organization. Byrne explained,
"I began writing with a club girl in mind, like those I would have seen out and about in NY, and Caetano mirrored that with lyrics that referred to Carmen Miranda, the great singer and performer — later caricatured in Hollywood — who was actually Portuguese. Marco de Canaveses, referenced in the song, is the town she was born in."
Grown Backwards was originally released on March 16th, 2004, marking the iconic singer's debut effort on Nonesuch Records. In a statement, the label recounted Byrne's recording process for the LP, saying he "worked from the 'top down,' humming melodies into a micro-cassette recorder and later unscrambling them to create songs — a significant change from his usual practice of starting with improvised textures and grooves and later adding tunes."
The original solo effort contained eleven original numbers as well as two opera arias, a cover of Lambchop's "The Man Who Loved Beer", and a bonus track featuring a re-arrangement of Byrne and X-Press' hit "Lazy". The record marked the famed musician's last solo studio album for over a decade until he dropped American Utopia last year.
The anniversary-edition 2xLP was mastered by Greg Calbi at Sterling Sound and will be issued on 140g vinyl housed in a metallic sleeve. You can pre-order the reissue via the Nonesuch Store. You can also snag some more Byrne LPs over at ReverbLP.
Grown Backwards Artwork: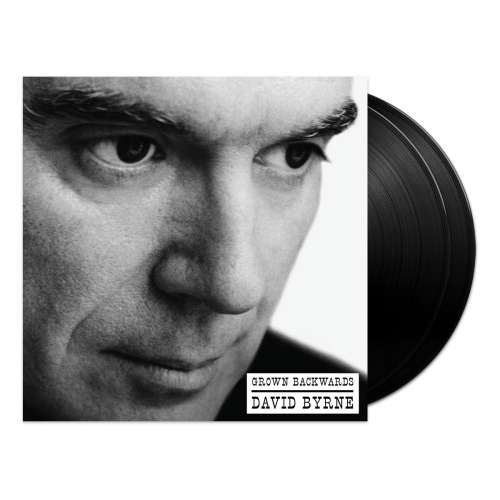 Grown Backwards Tracklist:
Side 1
01. Glass, Concrete & Stone
02. The Man Who Loved Beer
03. Au fond du temple saint
04. Empire
05. Tiny Apocalypse
Side 2
01. She Only Sleeps
02. Dialog Box
03. The Other Side of This Life
04. Why
05. Pirates
Side 3
01. Civilization
02. Astronaut
03. Glad
04. Un di felice, eterea
05. Lazy
Side 4
01. Strange Enough*
02. 50212*
03. Ausencia*
04. Dreamworld*
05. Show and Tell*
06. The Bumps*
* = additional track