Via SOUTHBANK CENTRE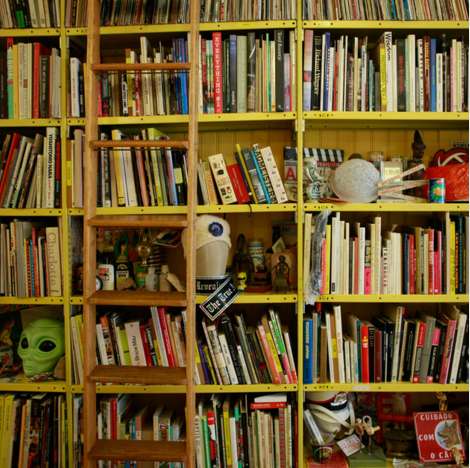 Throughout his career, David Byrne has compiled a fascinating collection of music books.
The books cover music of all genres and from many different countries and cultures. Some trace the history of music and notation, or the science behind sound – others are by, or about, major musicians.
David Byrne has read them all – for Meltdown 2015, you can read them too.
Throughout the festival, The Poetry Library is housing David Byrne's reading lounge, a collection of over 250 of his personal books for you to read and borrow. Become a member of the library for free to borrow a book, and get an insight into the literary works that have shaped David's thoughts and approach to music.
To join the library you will need to bring proof of a UK address which must be no more than three months old, along with photographic ID or proof of signature. There is a limited number of memberships for David Byrne's Library available on a first come, first served basis.
Due to popular demand, David Byrne's Library has been extended until Sunday 13th September.
Tuesday 18 August – Sunday 13 September, 11am – 8pm
The Poetry Library at Royal Festival Hall