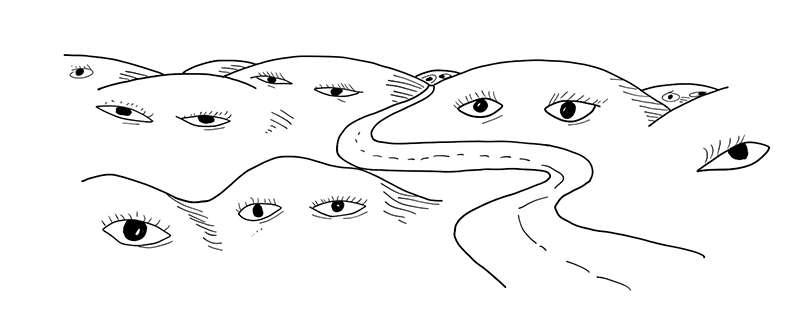 I am selling a bunch of drawings (50, over the course of a few weeks) that I did for the Reasons To Be Cheerful journalism project We Are Not Divided.
We Are Not Divided is a collaborative, in-depth journalism project that explores the human capacity – and deeply human desire – to overcome division, in turn promoting a message of unity and bridging divides leading up to the U.S. election this November. We Art Not Divided is a special six-week project produced by the solutions-based online magazine Reasons to be Cheerful, the inaugural project of Arbutus Foundation.
The idea for the dingbat drawings came about when my colleagues at Reasons to Be Cheerful suggested I might make a series of illustrations to accompany the articles published as part of the We Are Not Divided project. I said I couldn't draw to order, but I could provide a library of images to draw from.
I'm selling a bunch of these signed originals to help cover the expenses of this project. They're not cheap, but the money goes to this project which I have to say is somewhat astounding, AND you get a tax write off for the cost of the drawing, as Arbutus is a non profit!

The Pace Gallery has generously offered to host this sale online. There's even a small physical exhibition in their gallery on 25th street if you're in NYC. To view them and get more information (why are they called dingbats?), click the link here.
Be Safe,
Register and vote!

- David