HBO Releases Trailer for 2019 Rock & Roll Hall of Fame Special: Watch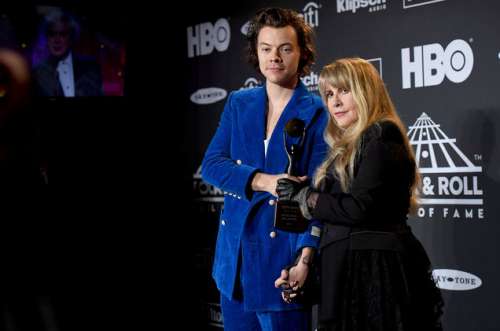 Nicholas Hunt/WireImage
By Rania Aniftos
Last week, the 2019 Rock and Roll Hall of Fame induction ceremony took over the Barclays Center in Brooklyn, New York. Now, HBO dropped a trailer for their annual ceremony special.
The clip features the night's star-studded inductees, performances and events, including David Byrne introducing Radiohead, Harry Styles performing with Stevie Nicks, Janelle Monae honoring Janet Jackson, Trent Reznor on the Cure and much more.
The 2019 Rock & Roll Hall of Fame special will air April 27 at 8 p.m. EST on HBO, as well as HBO NOW, HBO GO, HBO On Demand and partners' streaming platforms. See the trailer below.