Sick of bad news? David Byrne launches Reasons To Be Cheerful, a website for good times only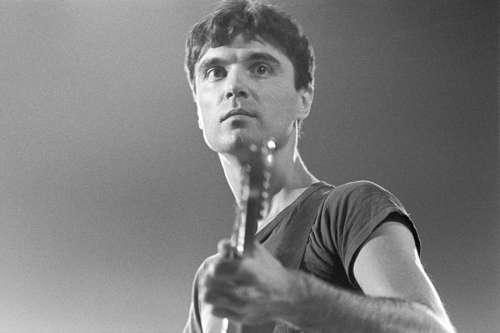 Photo: Tom Hill/WireImage/Getty Images
Written by Happy
In the face of a world in toil, David Byrne has launched a website for his well-doing initiative 'Reasons To Be Cheerful'.
The former Talking Heads frontman, solo musician, artist and writer has been giving a series of talks under the same name, presenting stories, anecdotes, initiatives, or anything he deems to be good news from around the world.
The new site is a collection of those clippings, made for easy online digestion.
"I imagine, like a lot of you who look back over the past year, it seems like the world is going to Hell. I wake up in the morning, look at the paper, and go, "Oh no!" Often I'm depressed for half the day."
"As a kind of remedy and possibly as a kind of therapy, I started collecting good news that reminded me, "Hey, there's actually some positive stuff going on!""
Check out 'Reasons to be Cheerful' here.
Byrne recently announced his first solo album in 14 years, named American Utopia and due for release on March 9. According to the artist, the album will draw from a similar headspace to this initiative; the desire for the world to be a better place.