The 6 best acts we saw in the first half of SXSW 2019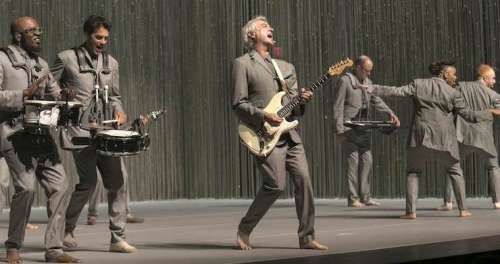 Photo: David Byrne Facebook
By Sam Berenson
The 34th annual Rock & Roll Hall of Fame induction ceremony has announced their 2019 presenters. Talking Heads' frontman David Byrne will induct Radiohead and Nine Inch Nails' Trent Reznor will induct The Cure at the ceremony held at Brooklyn, NY's Barclays Center on March 29th. The induction ceremony will premiere to the public via HBO on April 27th.
Other presenters include Janelle Monáe, Queen's Brian May, Harry Styles, Duran Duran's John Taylor and Simon Le Bon, and The Bangles' Susanna Hoffs. Monáe will induct Janet Jackson, May will induct Def Leppard, Styles will induct Stevie Nicks, Taylor and Le Bon will induct Roxy Music, and Hoffs will induct The Zombies.
The Zombies earned their Hall of Fame induction this year on their fourth nomination, while Janet Jackson got the nod for 2019 on her third. Radiohead was nominated last year in their first year of eligibility, and will now enter the Rock and Roll Hall of Fame on their second ballot. The Cure was nominated one time prior to this year, but not since 2012. Def Leppard, Roxy Music, and Stevie Nicks all earned induction this year off their first nominations.
Of note, Stevie Nicks will now become the first female artist to be inducted twice into the Rock and Roll Hall of Fame. Her 2019 induction as a solo artist comes more than 20 years after her 1998 induction as a member of Fleeetwood Mac.
As Nicks said in a statement upon news of her coming induction into the Rock and Roll Hall of Fame,
I have a lot to say about this. but I will save those words for later. For now I will just say, I have been in a band since 1968. To be recognized for my solo work makes me take a deep breath and smile. It's a glorious feeling.
In 2018, the Rock Hall inducted Bon Jovi, Dire Straits, The Moody Blues, The Cars, and Nina Simone, and gave a special Early Influence award to Sister Rosetta Tharpe.