WATCH DAVID BYRNE LEAD A CHOIR TO SING DAVID BOWIE AND MADONNA
Written by Jack Whatley
David Byrne, the enigmatic lead singer of Talking Heads, is gearing up to release his solo LP American Utopia on March 9th, but has still found time to make a performance group's dreams come true.
The group Choir! Choir! Choir!, a choral group from Toronto, had the pleasure to play with Byrne very recently as they took to the stage to sing David Bowie's 'Heroes' and Madonna's 'Borderline' as part of the New York festival Under The Radar festival.
The choral group are known for their public sing-a-longs and this one taking place at New York's Public Theatre will likely live long in all their memories. If for some unrecognisable reason they forget, we've got all the clips below.
You're welcome.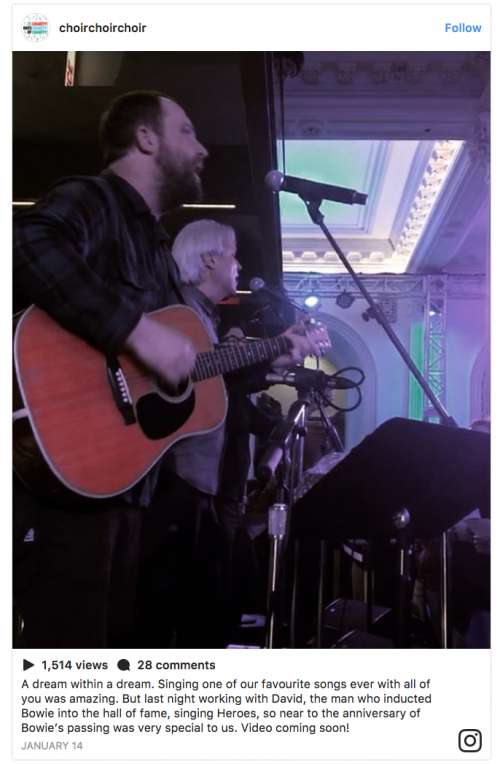 Video by Samantha Sichel